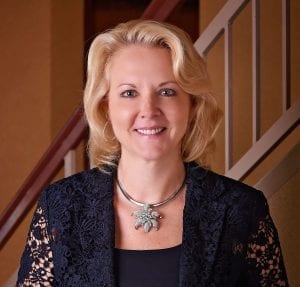 For Leah Heimbach, caring for vulnerable populations is personal. Leah's mother and father-in-law were in nursing homes. That's when she learned that oversight is crucial to ensuring that healthcare facilities meet the high standards of care established in federal and state laws.
As Leah herself explains…
"Most nursing homes do a great job of taking care of the residents they serve. But there are those instances where things don't go so well. If you don't yet have a family member in a nursing home or other healthcare setting, eventually you will. You might even find yourself there one day."
"I want you to know that our HMS staff is world-class and committed to identifying ways that care and outcomes can be improved. That's why I get up every day. That's why I love the work I do. And that's one of the reasons I adore our awesome leadership team."
Leah's multiple careers — as a lawyer, registered nurse, EMT-paramedic, flight paramedic, administrator of a federally funded injury control training and demonstration center, and executive director of a statewide emergency-physician nonprofit — converged when she co-founded Healthcare Management Solutions, LLC (HMS).
Leah distilled a lifetime of high-impact roles into a business model designed to protect vulnerable people, which became her life's focus and daily passion. She has developed and implemented compliance and risk management programs, reduced organizational costs by millions of dollars, and improved overall profitability for a variety of healthcare organizations. A popular presenter at state and national meetings, Leah has authored numerous articles and book chapters for national publications.
Leah knows her entire leadership team is world-class, because she sets high standards and only hires people who truly embody HMS' focus on care and compassion, combined with deep skill and experience.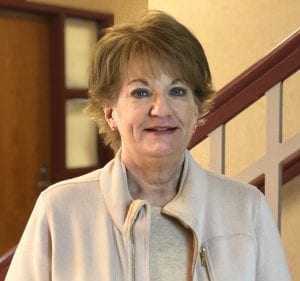 Chief Financial Officer / Executive Vice President
Laura began her career in finance and accounting over 31 years ago, amassing broad experience in public accounting and management, and evincing her commitment to quality and growth through ongoing education and professional development. Laura worked as an accountant, assisted living facility administrator, finance supervisor, contracts and finance manager, director of contracts, and senior contracts specialist, before becoming Chief Financial Officer (CFO) and Executive Vice President for HMS.
Her experience in both the private healthcare facility sector and work with large federal contractors give Laura a unique perspective as she guides HMS' day-to-day operations and contract performance. She is responsible for management and oversight of human resources, accounting and finance, contracts, and proposal pricing. Her seasoned and methodical approach, coupled with her keen insight, has contributed significantly to the continued growth and success of HMS.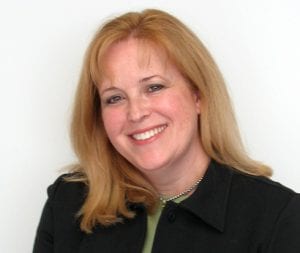 Ann focuses on HMS' business development primarily at CMS but also in other federal agencies. She helps bridge the gap between our various departments and capabilities, supporting efforts to stay ahead of changing times and advance our long-term objectives. Ann brings more than 30 years of healthcare management experience to this role, plus extensive expertise in business development, capture and operations for major and strategic procurements. As a registered nurse in Virginia, she also brings inside knowledge on how frontline healthcare workers operate and communicate.
Most recently, Ann served as Director of Business Development and Senior Account Executive for Government-Wide Acquisition Contracts at IntelliDyne. She has also led business development efforts and executed programs supporting federal and state governments, including Occupational Health Services, Division of Immigration Health Services, National Cancer Institute, Centers for Medicare and Medicaid Services (CMS), the National Heart, Lung and Blood Institute (NHLBI), Maryland Medicaid Utilization Management, MEDCOM Medical Coding contract, and the Food and Drug Administration (FDA).
In addition, Ann spent 21 years as a military officer, with assignments in key positions including Director of Strategic Planning, Office of the Assistant Secretary of Defense, Health Affairs; Executive Officer, U.S. Army Public Health Command; and as faculty at the Military Medical Department Center and School. 
Ann holds a Bachelor of Science degree in nursing from George Mason University and a Master of Public Health degree from Tulane University.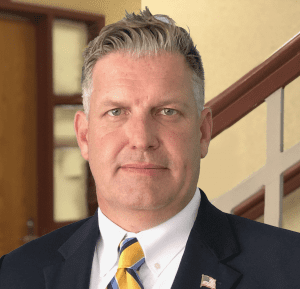 Bill brings over 25 years of executive leadership experience in global corporations, mid-size companies, and small businesses to his role at HMS. His thought leadership and hands-on approach to delivery has resulted in over $20B in contract management and sales in federal and commercial markets, across a variety of product and services sectors. Throughout his career, Bill has optimized businesses and improved EBIT/EBITDA forecasts into solidified actuals, aligned sales and marketing to strategic vision and corporate objectives, and improved business efficiencies from corporate governance through program and sales delivery.
Bill also brings a well-balanced understanding of advanced technologies, applying extensive knowledge and leadership in the application of IT to business models and processes, which has resulted in driving innovation into all elements of business execution. His extensive experience across federal and commercial markets in the delivery of at-scale services and products, along with his dynamic leadership philosophy, helps HMS continually exceed expectations.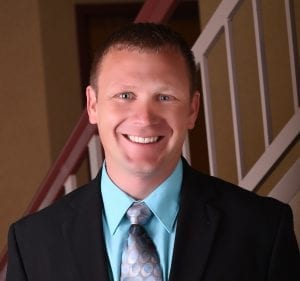 Jason has amassed over 20 years of practical IT experience, having worked in program management and systems development in both the public and private sectors. He is especially adept in the areas of formulation and design of software systems according to a client's perimeters, as well as in technical analysis and the resolution of software conflicts. In addition to his technical expertise, Jason has extensive experience in project and personnel management.
He has worked very closely with government healthcare entities to develop new software systems that improve efficiency and streamline processes through innovative, state-of-the-art technology. Jason's expansive background in IT creative solutions and personnel management, and his knowledge and experience related to the real-world aspects of information technology and understanding a customer's needs, allow him to always provide the perfect IT solution for any client.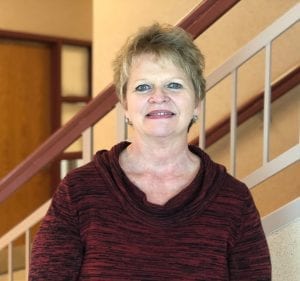 State Operations Director
Polly has over 20 years of management experience in a state healthcare agency, coordinating with stakeholders to review and revise policies and processes used to regulate a variety of healthcare providers. She provides management consultation to state survey agencies in support of several contracts. Before joining HMS, Polly was the Assistant Deputy Secretary for the Division of Health Quality Assurance, Agency for Health Care Administration, and the State Survey Agency Director for the State of Florida, where she was responsible for over 500 staff members and the associated management of all survey and certification activities.
Polly is well known nationally by both her peers and among regulatory agencies for her proven ability to drive projects that result in positive outcomes for customers. Polly co-chaired the Florida coalition to individualize dementia care in nursing homes with the Florida QIN-QIO. She also served as president of the Association of Health Facility Survey Agencies (AHFSA) and worked closely with other states and CMS to facilitate improvements and consistency in the implementation of survey and certification processes nationally. Polly holds a Bachelor of Science degree in medical technology.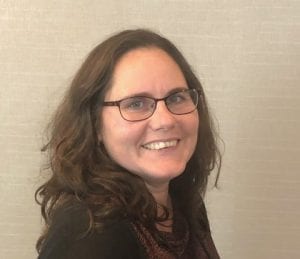 Christina "Chris" Compher, MHS
Christina has spent the last 15 years leading and supporting programs and projects aimed at improving health among various population groups. Chris now supports multiple HMS contracts, providing expertise on project components that are research-based and data-focused. This includes leading state performance data analysis and reporting on several contracts and serving as principal investigator in the evaluation of the state performance standards system (SPSS) and development of revision recommendations. For one project, she developed and streamlined the data abstraction and review process which boosted HMS' ability to produce more than the required number of reports while remaining on-budget.
Her familiarity with quality of care and outcomes research (QCOR), data.medicare.gov, and SPSS continues to benefit HMS' customers, as Chris is able to identify trends and make recommendations for future priorities. Chris develops study designs, manages data, conducts data analyses, performs environmental scans and literature reviews, writes reports, trains staff, and develops survey and interview instruments. She has a Masters of Health Science in epidemiology from Johns Hopkins School of Public Health. Most recently, Chris was asked to support the State of Texas by collecting and analyzing COVID-19 data to fuel decision making and develop much needed public policies.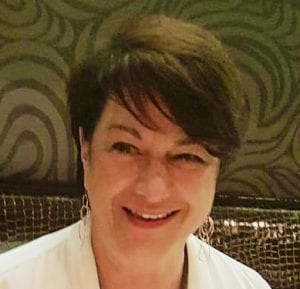 State Survey Agency Subject Matter Expert
With over 40 years of healthcare experience, Nadine is an expert in Medicare quality and safety oversight policy. As a subject matter leader on the HMS team, her primary role is to provide technical assistance to state survey agencies.
Prior to joining HMS, she spent 30 years working for CMS' Quality, Safety, and Oversight Group, most recently as the associate regional administrator for the Midwest Division of Survey & Certification, overseeing Regions V (Chicago) and VII (Kansas City).
Nadine led a team of 63 staff who conducted federal monitoring surveys, processed certification of new providers and suppliers, and took enforcement action against providers and suppliers based on state and federal survey outcomes. She also served as a technical advisor and health quality review specialist at CMS, with a focus on providing survey and training support at intermediate care facilities for individuals with intellectual disabilities (ICF/IIDs) and psychiatric hospitals in Region V. Nadine has a Master of Arts in clinical psychology.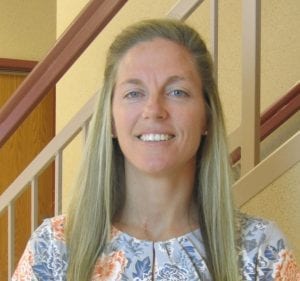 Kelley Leonette, MPP, PMP
Kelley has 15 years' experience in healthcare, with a focus on contract administration, federal and state compliance, policy development, surveyor training, and data analysis. As a member of the HMS leadership team, she assists in evaluating and implementing short- and long-term strategic objectives. She is responsible for the HMS Survey Division managing the overall coordination, operations, oversight, and communication of all survey and state survey agency technical assistance (consulting service) activities.
Prior to HMS, Kelley worked for the Division of Acute and Continuing Care Providers in Quality and Safety Oversight Group (formerly Survey & Certification Group) at CMS Central Office, where she directed and oversaw the administration of several provider survey types. She gained significant knowledge of contract management, serving as a Contracting Officer's Technical Representative (COTR) for CMS on two multi-million-dollar survey contracts. She then managed multiple technology contracts while serving as project manager for revenue cycle management at the Cleveland Clinic. Kelley has a Master's Degree in public policy and is a Certified Project Management Professional.
Pamela "Pam" Mets, MBA, MSN, RN
Survey Operations Director
Pam Mets is a seasoned surveyor of 30 years with significant clinical experience, including direct care as a staff nurse and director of nursing in long-term care. Pam is responsible for all survey activity under state and federal contracts. These responsibilities include oversight of the survey schedule, HMS surveyors, field liaisons, and quality assurance personnel and activities. Pam collaborates and coordinates with the Centers for Medicare and Medicaid Services' central office, regional locations, and state survey agencies (SAs) on survey needs; identifying appropriate survey team members for assignments; and ensures surveyor participation as required.
Pam meets regularly with project managers to share survey progress and to address challenges or emergencies. Prior to joining HMS, Pam managed a large district office for the SA in Ohio, where she was instrumental in the development of a computerized, centralized scheduling model for her SA. She is a registered nurse with a Master of Business Administration and a Master of Science in nursing.